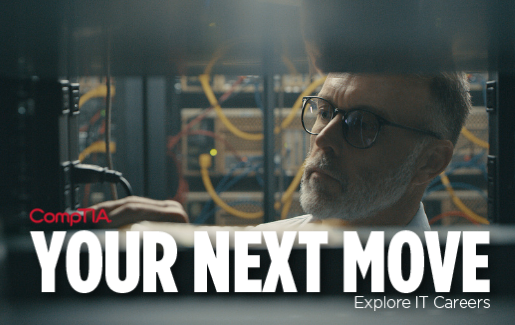 This article is part of an IT Career News series called Your Next Move. These articles take an inside look at the roles related to CompTIA certifications. Each article will include the responsibilities, qualifications, related job titles and salary range for the role. As you consider the next move in your IT career, check back with CompTIA to learn more about your job prospects and how to get there.
People generally don't think about things like servers until they stop working. In an organization or company, a problem with a server means productivity and business lost, so it is essential that their servers work well at all times. If you like to keep things running and troubleshoot problems that could affect many people, as well as install new technology and keep people online, then a career as a server support technician could be for you.
What Is a Server Support Technician?
A server support technician manages, repairs and analyzes an organization's servers, making sure everything is up and running.
Other duties of a server support technician may include the following:
Run routine security and vulnerability scans
Assemble and install physical equipment as needed
Maintain an accurate inventory of equipment and connections
Oversee the disposal of obsolete equipment
Install and support monitoring and other software packages
Monitor and operate complex computer systems, networks, applications and distributed systems
A server support technician analyzes the performance of an organization's servers and resolves any problems with them that may arise. Someone in this role must have great problem-solving skills and be highly knowledgeable in Linux, Windows and Unix Server Operations. A server support technician is also responsible for installing things such as hardware, racks and operating systems.
Many server support technicians work remotely and on a contract basis, going to where the problems are. Strong verbal and written communication skills are essential for this job, and someone in this role must be able to work independently, with minimal supervision. Some server support technicians go on to become IT support engineers or field network technicians.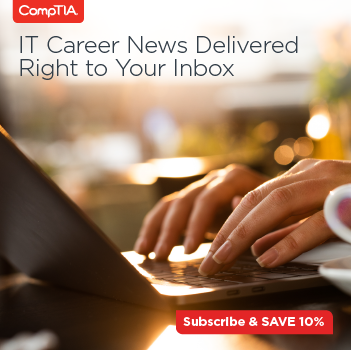 How to Become a Server Support Technician
Many companies hiring a server support technician are looking for someone with a bachelor's degree or equivalent in a technical discipline. Some server support technicians previously worked as a help desk technician or network administrator.
Most companies looking for a server support technician want someone with at least three years of related experience. Certifications like CompTIA A+, CompTIA Network+, CompTIA Linux+ and CompTIA Server+ can prove that you have the skills to be a server support technician. Check out the CompTIA Career Roadmap to see what other certifications can help you become a server support technician.
The Details
Server Support Technician Salary Range
In 2021, the average salary for a server support technician was $62,760, according to Burning Glass Technologies.
Server Support Technician Job Outlook
According to the U.S. Bureau of Labor Statistics (BLS), there is an 6% expected job increase for server support technicians between the years of 2021 and 2031.
Job Titles Related to Server Support Technician
Storage administrator
Network technician
IT support engineer
Will your next move be server support technician? If so, check out CompTIA Server+ to get the skills to get you there.