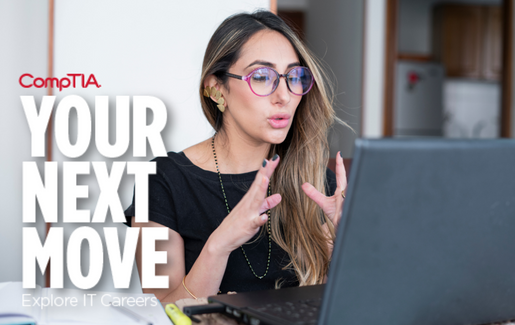 This article is part of an IT Career News series called Your Next Move. These articles take an inside look at job roles related to CompTIA certifications. Each article will include the responsibilities, qualifications, related job titles and salary range for the role. As you consider the next move in your IT career, check back with CompTIA to learn more about your job prospects and how to get there.
When beginning any new career, there is always a good place to start. In the project management field, that start is becoming a project coordinator. This entry-level position will help kickstart your project management career. By coordinating team work on projects, organizing by project detail or assisting your project manager using proper communication and growing project management skills, a career as a project coordinator could be your next move.
What Is a Project Coordinator?
A project coordinator is an entry-level position that helps the IT project manager coordinate project phases while keeping on task and on budget. In addition, a project coordinator may have the following job duties:
Coordinates project team work on projects with a defined scope, start and completion point
Assists the project manager
Coordinates project team activities and communication
Organizes meetings and tracks project budgets and schedules
Organizes contracts, files and reports
Coordinates projects in construction, information technology or in other industries
Being a project coordinator is a good steppingstone to get into project management. Both roles use different methodologies to coordinate project timelines and report details back to management. As a project coordinator, you may not necessarily need to know how to use specific platforms or methodologies, but you may gain experience with them, which will help advance you to a project management role.
How To Become a Project Coordinator
Getting an education is usually the first step before getting into the industry. For an entry-level job, you may not necessarily need a college degree, but it could help you in the long run. The IT project coordinator job role can vary, with some positions requiring a high school degree, vocational training or even a bachelor's degree in computer and information technology or a related field. Job postings for project coordinators are generally seeking people with 0-5 years of experience.
Getting certified to validate your project management skills is a great way to show employers that you have what it takes to do the job. These certifications may include CompTIA Project+, which is designed for people who are beginning to manage small- to medium-sized IT projects, or Project Management Professional (PMP), which is designed for those with more project management experience and have managed large-scale projects.
Having a background in both business and technology is often seen as a plus, as it can help a project coordinator better assess how the organization operates or how to assist with the implementation of technology. Certifications like CompTIA A+, CompTIA Network+, CompTIA Security+ and CompTIA Cloud Essentials+ can help you understand more about implementing technology solutions in the workplace.
Check out the CompTIA Career Roadmap to see what other certifications can help you become a project coordinator.
In addition to certifications, CompTIA offers a full suite of training products to help you learn the skills needed to become a project coordinator.
If you're ready to start learning now, CompTIA Project+ (PK0-004) training includes the following: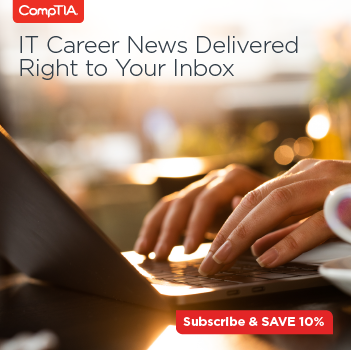 In November 2022, CompTIA will launch a new version of Project+ (PK0-005), along with a full suite of training products:
The Details
Project Coordinator Salary Range
According to Lightcast, the median advertised salary for a project coordinator is $47,000 as of September 2022. This is 3% higher than the median national wage in the United States, with the potential to earn $57,000 - $71,000 at the more advanced career level.
Many factors influence wages, including location, job level, industry sector, employer size, specialty skills, years of experience and more.
| | | | | |
| --- | --- | --- | --- | --- |
| 10th Percentile | 25th Percentile | 50th Percentile | 75th Percentile | 90th Percentile |
| $35K | $40k | $47K | $57K | $71K |
Project Coordinator Job Outlook
According to Lightcast, There were more than 66,500 job postings for open project coordinator positions in the United States during the 12-month period ending August 2022. About 1 in 5 openings were for remote or partially remote positions (12,200+). The number of job postings for project coordinators continues to grow, with a 44% increase compared to the prior 12-month period.
An example of some organizations currently looking for project coordinators include Anderson Merchandisers, Deloitte, Best Buy and the Boeing Company.
Job Titles Related to Project Coordinator
+ Means More
At CompTIA, + means IT careers. That means you can consider us your partner on your journey to becoming certified, as well as finding, interviewing for and winning that new job role.
We help you save money. Getting a CompTIA certification is an investment in your career but getting a discount can help. There are several ways you can save money on your CompTIA purchases.
We help you decide how to take your exam. Scheduling your exam is the easy part. CompTIA exams are offered at testing centers around the world as well as through online testing, which is available 24/7, so you can test in person or at home. Learn more about your testing options.
We help you land your next job. We've teamed up with ZipRecruiter so you can get access to job alerts, digital badging and more. Be sure to sync your credentials on ZipRecruiter as you continue to grow within the tech industry.
Need more job inspiration? Check out CompTIA's Tech Job Report video series now premiering on CompTIA Connect. Learn more about the latest data and trends in tech hiring as well as the implications for employers and the U.S. workforce with new episodes each month.
Will your next move be project coordinator? If so, download the exam objectives for CompTIA Project+ to see what skills you need to get you there.