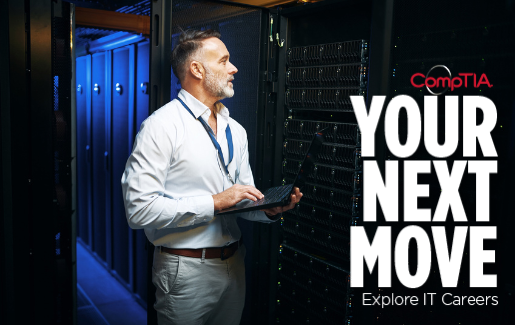 This article is part of an IT Career News series called Your Next Move. These articles take an inside look at the roles related to CompTIA certifications. Each article will include the responsibilities, qualifications, related job titles and salary range for the role. As you consider the next move in your IT career, check back with CompTIA to learn more about your job prospects and how to get there.
If you like to actively collaborate with others and work with diverse technologies and products, then network security operations may be a good next step for you.
What Is Network Security Operations?
The network security operations team often works with a team of security administrators to secure an organization's IT infrastructure by doing the following:
Implements, manages and supports a company's network perimeter security controls
Designs and develops new systems, applications and solutions for enterprise-wide networks
Ensures system security needs are established and maintained
Integrates new security architectural features into existing infrastructures
Relates existing system to future needs and trends
Provides security engineering recommendations and support
A network operations center (NOC) is a centralized location where engineers and technicians monitor the status of an IT network for client. The network security operations job role acts as the liaison with the customer to ensure requirements are clear, well-defined and supported. The goal is to reduce downtime and keep operations going by scheduling updates and patches that may affect the flow of business.
Organizations may hire a network security engineer to build out security systems and a network security analyst to search data from network security tools, but it really all depends on the size of the organization. Oftentimes, IT pros with both titles find themselves doing a little of each of these roles. In reality, your responsibilities as part of the network security operations team will depend on the organization and customer needs.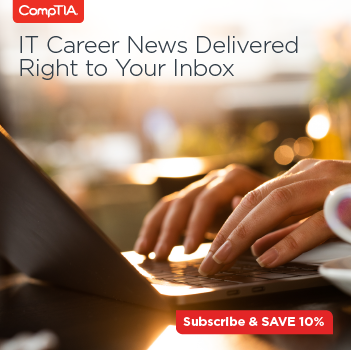 How To Get a Job in Network Security Operations
Most organizations hiring for a network security operations role are looking for someone with a bachelor's degree in computer science, cybersecurity or a related field. Experience on a team that supports and operates enterprise-class firewalls and/or intrusion detection and protection systems is helpful.
IT pros working in network security operations should understand vulnerability management and pen testing and should be able to design, implement and manage enterprise-class technologies. Certifications like CompTIA Network+, CompTIA Security+ and CompTIA PenTest+ can prove that you have the skills to work in network security operations. Check out the CompTIA Career Roadmap to see what other certifications can help you break into network security operations.
The Details
Network Security Operations Salary Range
The median annual wage for network security operations job roles is $112,000 as of May 2022 (U.S. Bureau of Labor Statistics (BLS)).
Network Security Operations Job Outlook
From 2022 to 20232, CompTIA projects an increase of 32% for network security operation job roles, with 53,200 net new jobs expected during that 10-year period.
Job Titles Related to Network Security Operations
Will your next move be network security operations? CompTIA Network+, Security+ and PenTest+ can help you get there. Download the exam objectives for free to determine which certification is right for you.