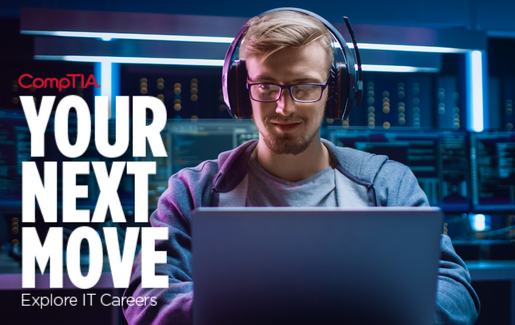 This article is part of an IT Career News series called Your Next Move. These articles take an inside look at the roles related to CompTIA certifications. Each article will include the responsibilities, qualifications, related job titles and salary range for the role. As you consider the next move in your IT career, check back with CompTIA to learn more about your job prospects and how to get there.
When entering the world of cybersecurity, there are many different ways to begin and advance your career. The CompTIA Cybersecurity Career Pathway can be a great resource to determine where you're at. If you want to protect organizations from cyberattacks and threats, and follow the right path, then cybersecurity manager could be your next move.
What Is a Cybersecurity Manager?
A cybersecurity manager is in charge of the overall cyber safety of an organization. This is an advanced-level job role that includes managing a staff of cybersecurity professionals. Here are a few ways a cybersecurity manager supports an organization:
Leads all facets of day-to-day cybersecurity operations
Provides subject matter expertise in designing and implementing security safeguards to cloud, on-premises, endpoint, edge and mobile infrastructure
Manages cybersecurity budget and creates metrics to track performance
Maintains security protocols and policies
Manages teams and projects
When it comes to project management, the cybersecurity manager determines the overall goals and plans of a cybersecurity department, along with being quick-minded when comes to discovering problems and resolving them efficiently.
How To Become a Cybersecurity Manager
Organizations are typically looking for someone with around 0-2 years' experience in a job role such as a cybersecurity analyst, penetration tester, network administrator, IT support specialist or a related job role. Some job postings seek candidates with 0-5 years of experience. Applicable industry-recognized certifications and training such as CompTIA Advanced Security Practitioner (CASP+), CISM or CISSP are great ways to stand out. As for education, a high school diploma, vocational training or a bachelor's degree in a related field is what we usually see in cybersecurity manager job descriptions.
Cybersecurity managers should possess some important professional skills, including the ability to:
Anticipate problems, communicate them and resolve appropriately
Work independently and as part of a team
Manage multiple concurrent objectives or activities, and effectively make judgment calls
Take ownership of issues and responsibility for customer satisfaction and the overall success of services provided
In addition to credentials and important professional skills, a cybersecurity manager should have knowledge and experience in:
Information security
Information systems
Presenting a good mix of professional and technical skills are often seen as beneficial when job hunting, as it can help a future cybersecurity manager assess how the organization operates and how to approach protecting the organization from cyberattacks and threats. Certifications like CompTIA Security+ can help you get started. Check out the CompTIA Career Roadmap to see what other certifications can help you become a cybersecurity manager.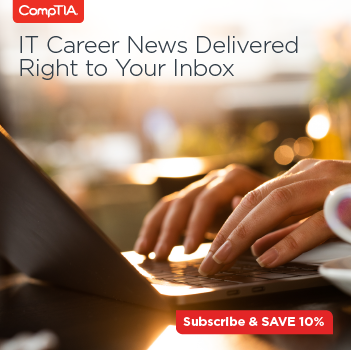 In addition to certifications, CompTIA offers a full suite of training products to help you learn the skills you need to become a cybersecurity manager:
Want to see more? Check out our available training options offered in the CompTIA store.
The Details
Cybersecurity Manager Salary Range
According to CyberSeek, the median advertised salary for a cybersecurity manager is $138,070. This is measured in accordance with online job openings from January 2022 through December 2022. Although, many factors do influence wages including location, job-level, industry sector, employer size, specialty skills, years of experience and more.
Cybersecurity Manager Jobs
CyberSeek has collectively stated that there are 22,535 total job openings for a cybersecurity manager measured between a 12-month period as of 2022. The U.S. Bureau of Labor Statistics (BLS) mentions that a 16% increase in employment is expected based off a 10-year projected growth rate from 2021-2031. Cybersecurity manager positions offer both work-from-home or hybrid opportunities.
Job Titles Related to Cybersecurity Manager
+ Means More
At CompTIA, + means IT careers. That means you can consider us your partner on your journey to becoming certified, finding, interviewing for and winning that new job role.
We help you save money. Getting a CompTIA certification is an investment in your career but getting a discount can help. There are several ways you can save money on your CompTIA purchases.
We help you decide how to take your exam. Scheduling your exam is the easy part. CompTIA exams are offered at testing centers around the world as well as through online testing, which is available 24/7, so you can test in person or at home. Learn more about your testing options.
We help you land your next job. We've teamed up with ZipRecruiter so you can get access to job alerts, digital badging and more. Be sure to sync your credentials on ZipRecruiter as you continue to grow within the tech industry.
Need more job inspiration? Check out CompTIA's Tech Job Report video series now premiering on CompTIA Connect. Learn more about the latest data and trends in tech hiring and the implications for employers and the U.S. workforce with new episodes each month.
Read about more IT jobs featured in Your Next Move.
Will your next move be cybersecurity manager? If so, download the exam objectives for CompTIA Security+ to learn more.