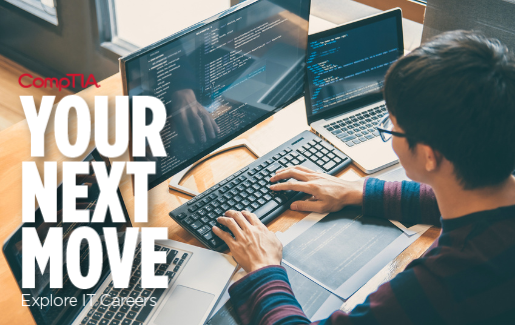 This article is part of an IT Career News series called Your Next Move. These articles take an inside look at the roles related to CompTIA certifications. Each article will include the responsibilities, qualifications, related job titles and salary range for the role. As you consider the next move in your IT career, check back with CompTIA to learn more about your job prospects and how to get there.
The unfortunate by-product of technological innovation is the rapid increase in cybercrime. As more existing applications and services move to the cloud, there's more of a chance of being hacked. Fortunately, there are professionals in the industry whose job it is to come up with different ways of protecting personal information. If you have an analytical mind, a penchant for problem solving and want to do your part to keep the world safe, then a career as an application security analyst may be for you.
What Is an Application Security Analyst?
An application security analyst provides security assessments of applications and other software and figures out how to make information more secure.
Other job duties may include:
Develop security strategies and guidance documentation that drive the strategy
Continuously improve the processes and procedures to include report exceptions/risk acceptance for further review
Lead vulnerability assessments and monitoring services across several applications
Resolve technical issues escalated from the security operations center (SOC) analyst
Contribute to the development of security policies and security standards
An application security analyst typically comes from an application developer background, with elements of security mixed in. This position is important because application security analysts perform proactive cybersecurity tasks in an attempt to prevent cyberattacks.
If they do their job well, their job goes somewhat unnoticed – everything runs smoothly with no security breaches. Part of an application security analyst's job is to look for holes in code or other data where cybercriminals could potentially gain access, and then make sure those holes are corrected and reinforced.
How to Become an Application Security Analyst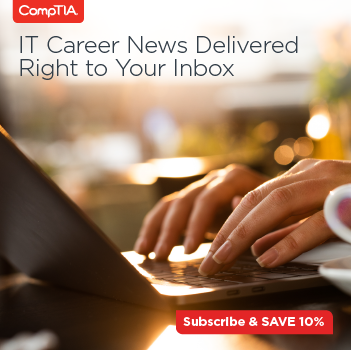 Most companies hiring an application security analyst are looking for someone with a bachelor's or associate's degree in a relevant field. Experience is key for this job, with most companies looking for at least five years of experience.
Certifications like CompTIA Network+, CompTIA Security+ and CompTIA Cybersecurity Analyst (CySA+) can prove to employers that you have the skills to be an application security analyst. Check out the CompTIA Career Roadmap to see what other certifications can help you become an application security analyst.
The Details
Application Security Analyst Salary Range
Median annual salary for this position in 2019 was $99,730. (U.S. Bureau of Labor Statistics (BLS))
Application Security Analyst Job Outlook
From 2018 to 2028, CompTIA projects an increase of 32% for information security analysts, with 112,300 net new jobs expected during that 10-year period.
Job Titles Related to Application Security Analyst
Will your next move be application security analyst? If so, download the exam objectives for CompTIA Cybersecurity Analyst (CySA+) to get the skills to get you there.