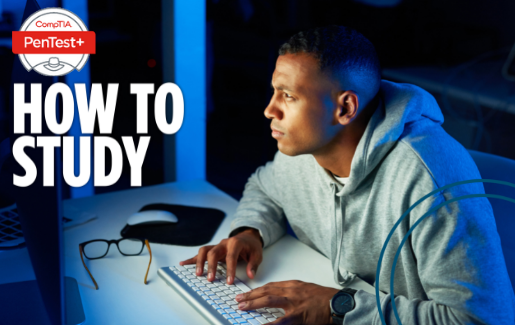 Cybersecurity continues to be one of the most sought-after IT job roles in the tech industry. Perhaps you're currently working as a systems administrator or a security administrator and you've gotten a glimpse into a few more intermediate cybersecurity projects involving penetration testing and vulnerability management that have sparked your interest, so now you're ready to take that next step. Regardless of your role in cybersecurity, IT pros need to continue to develop their penetration testing skills and experience to succeed.
Cybersecurity Industry and Jobs
There are currently almost 500,000 open cybersecurity jobs in the United States today, so there's no better time to advance your cybersecurity career than now. However, cybersecurity covers a broad spectrum of domains so it can often be difficult to staff for these roles. Not only that, but bad actors have increased attacks across a broader range of targets. This means that the need for penetration testers is only going to continue to grow.
Cybersecurity for IT Pros
As you begin to advance your cybersecurity career, you'll want to obtain the most up-to-date, hands-on penetration testing and vulnerability assessment and management skills. To determine the resiliency of the network against attacks, you will need the following knowledge and skills:
Plan and scope a penetration testing engagement including vulnerability scanning
Understand legal and compliance requirements
Analyze results
Produce a written report with remediation techniques
Consider Advancing Your Career in Cybersecurity
In an intermediate-level cybersecurity job, the median salary is $103,590, with room to grow as you gain experience across domains. The CompTIA IT Career Roadmap can help you see how your cybersecurity career could progress as you gain skills and experience.
Intermediate-Level Cybersecurity Job Roles
Wondering what types of intermediate-level cybersecurity jobs are out there? Here are just a few intermediate cybersecurity jobs: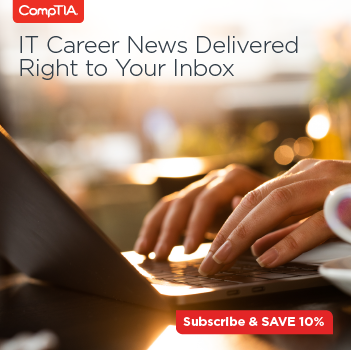 Cybersecurity Skills for IT Pros: CompTIA PenTest+
CompTIA PenTest+ is the ideal certification for intermediate-level cybersecurity professionals who are tasked with hands-on penetration testing to identify, exploit, report and manage vulnerabilities on a network. Not only does it cover penetration testing and vulnerability assessment, but the certification exam includes management skills used to plan, scope and manage weaknesses, not just exploit them.
CompTIA PenTest+ is unique because it requires a candidate to demonstrate the ability and knowledge to test devices in new environments, such as the cloud and mobile, in addition to traditional desktops and servers.
CompTIA PenTest+ Exam Overview
The CompTIA PenTest+ (PT0-002) certification exam verifies that IT pros have the knowledge and skills required for the following tasks:
Plan and scope a penetration testing engagement
Understand legal and compliance requirements
Perform vulnerability scanning and penetration testing using appropriate tools and techniques, and then analyze the results
Produce a written report containing proposed remediation techniques, effectively communicate results to the management team, and provide practical recommendations
Get the full picture of the skills covered by CompTIA PenTest+ when you download the exam objectives for free.
Why CompTIA PenTest+ Is Important
CompTIA PenTest+ is important for many reasons. For starters, it is the most comprehensive exam covering all penetration testing stages. Unlike other penetration testing exams that only cover a portion of stages, PenTest+ uses both performance-based and knowledge-based questions to ensure all stages are addressed.
Additionally, CompTIA PenTest+ is approved by the U.S. Department of Defense (DoD) to meet directive 8140/8570.01-M requirements. CompTIA PenTest+ proves to potential employers that you have the most relevant pen testing skills for the cloud, hybrid environments, web applications, internet of things (IoT) devices, embedded systems and traditional on-premises.
Cybersecurity Training for Penetration Testers
Because CompTIA PenTest+ covers the intermediate skills you'll need as you progress your cybersecurity career, studying for it can be great cybersecurity training for all levels. CompTIA training products are designed around the certification exam objectives, and we offer a variety of options to meet the needs of different types of learners at different stages of their training.
eLearning
If you enjoy eLearning at your own pace, then CertMaster Learn may be a great cybersecurity training option for you. It includes interactive lessons with flashcards and performance-based questions, videos that demonstrate key concepts and processes, self-assessments, and progress analytics and reporting.
Check out CertMaster Learn for CompTIA PenTest+
Interactive Labs
Virtual labs provide hands-on experience in a real-world environment. What sets CertMaster Labs apart is that you're working on real equipment and software – not just in a simulation. Get the hands-on skills you need for intermediate-level cybersecurity jobs and to earn CompTIA PenTest+. You can use CertMaster Labs in two ways – with instruction so you can learn new skills or on your own, practicing what you already know. And when you purchase a bundle that includes CertMaster Learn and CertMaster Labs, the two platforms integrate so you can learn a topic and then practice the hands-on skills seamlessly.
Get started with CertMaster Labs for CompTIA PenTest+
Exam Prep
When it comes to IT certifications, studying is only half the battle. Preparing for the exam process will get you the rest of the way there. CertMaster Practice is an adaptive tool that assesses your knowledge and exam readiness by finding knowledge gaps and helping you fill them quickly, so you feel more prepared and confident when you go into your certification exam.
Get exam ready with CertMaster Practice for CompTIA PenTest+
Study Guides
When you prefer traditional textbook-style learning, The Official CompTIA PenTest+ Study Guide is packed with informative and accessible content that covers all PenTest+ exam objectives.
Hit the Books with The Official CompTIA PenTest+ Study Guide
Get Started with Your Cybersecurity Training
No matter what method you choose, studying for and earning CompTIA PenTest+ is great cybersecurity training for intermediate-level IT pros and can help you advance your cybersecurity career. The topics covered by CompTIA PenTest+ align directly with intermediate-level cybersecurity jobs and prove to employers that you have what it takes to plan and scope a penetration test.
Start studying with a free trial of CompTIA CertMaster Learn + Labs for PenTest+. Register today!