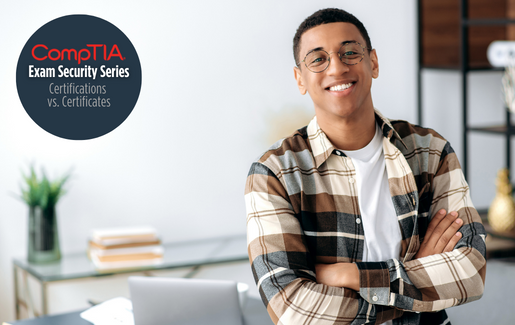 As an IT pro working in the technology industry, you know there are some commonly confused terms. For example, memory means something different than storage; the CPU, GPU and TPU have separate functions; and a bit is smaller than a byte. Understanding proper terminology is crucial and can prevent errors and miscommunications. The same concept applies to certifications versus certificates. While certificates, licenses and certifications all prepare people to work in a specific field, recognizing the purpose of a certificate of completion versus an IT certification is important.
Read our other articles on the importance of exam security:
What Is a Certificate?
A certificate is generally tied to an educational program and represents the completion of coursework. A college, vocational school or other postsecondary school can award certificates. Earning a certificate of completion shows that you have received passing grades and completed the required classes.
Certificates are offered at both the undergraduate and graduate level and can take anywhere from a few weeks to a few years to complete. But while a certificate is considered an academic credential, it is not an academic degree, and it does not certify you to work in a specific industry – like technology.
What's the value of a certificate? While having a particular certificate is usually not part of a job description or job qualifications, continued learning is always a bonus and may help you get promoted.
NOTE: Completing a CompTIA certification exam prep course may result in a certificate of completion. This does not mean you are CompTIA-certified. You still have to pass the certification exam!
What Is a Certification?
A key differentiator between a certificate and a certification is that a certification is not linked to an academic institution or training program. Instead, a certification can be awarded by professional associations (like CompTIA), companies and other independent organizations (such as NCSBN for Nurses or AICPA for Accounting professionals).
IT certifications can generally be divided into two categories: Vendor-neutral and vendor-specific. A vendor-neutral certification validates a broad set of skills that can be applied to any platform or technology. A vendor-specific certification validates a focused set of skills that generally apply to the specific technologies that the vendor manufacturers and sells (hardware, software, etc.). Certifications are intended to certify someone for work in a particular industry.
What's the value of a certification? Certifications are considered industry competency standards and are often listed as a requirement in a job description. Read more about why you should get an IT certification.
How To Display Your CompTIA Certification(s)
When you become CompTIA-certified, you'll want to show it off loud and proud! There are a few ways to show that you've earned a CompTIA certification:
Download the PDF certification
Create a transcript
Display your certification badge
You may choose one or all of these options – it's up to you!
Download Your PDF Certification
To download a PDF copy of your CompTIA certification, follow these steps:
Log in to your CompTIA certification account.
Click on the "certification" tab.
Click the PDF certificate link under "downloads" for the corresponding certification.
The PDF contains a URL and a verification code that can be used to authenticate your certification.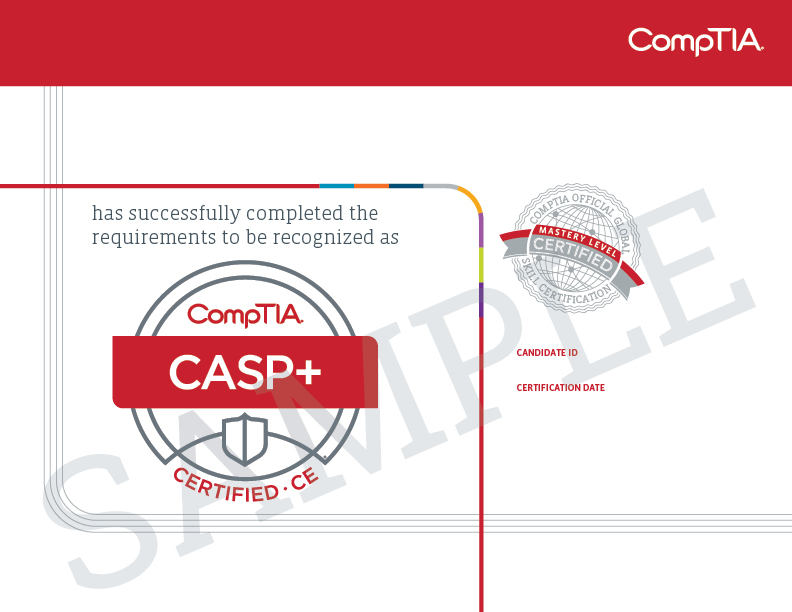 Create a Transcript
If you require a transcript as verification of your CompTIA certification, follow these steps:
Start by logging in to your CompTIA certification account.
Click on the "transcripts" tab.
Click "create new transcript" to begin the process.
Select the desired options and certification(s) you wish to include and provide the recipient email address. We recommend sending yourself a copy first to see what it looks like. See the Create a Transcript page for full details.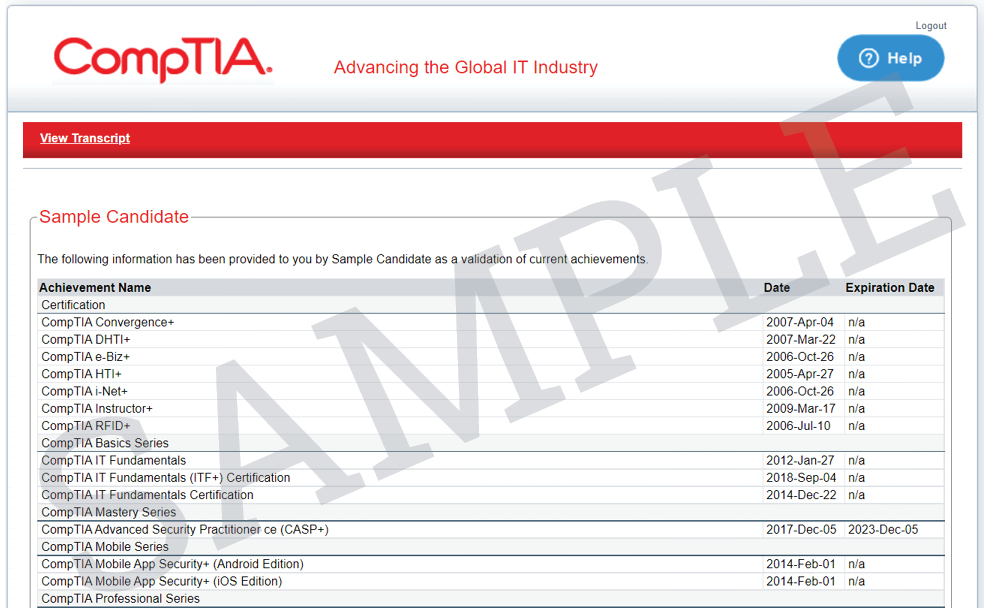 Display Your Certification Badge
Claiming and displaying your CompTIA digital badge allows you to showcase your certifications and skill sets to your professional network via your social media, email signature, resume, website, online portfolio or any other online platform. Your digital badge consists of an image and metadata that are uniquely linked to you.
To claim your digital badge, follow these steps:
Log in to your CompTIA account.
Click "manage certifications" in the header.
Click on the "go to my certification" button and click "digital badges" in the header on the far-right side.
You'll be directed to Credly where you can sign in or create a new account. There, you'll be prompted to accept any new badges. Check out this help article for more details.

Match With the Right Job Roles
Any way you look at it, earning an IT certification or a certificate is an accomplishment you should be proud of. After all, engaging in lifelong learning is the key to success in the tech industry. But understanding the differences between the two credentials will help you match with the right jobs and help employers verify specific skill sets – and that's the name of the game.

Want to find out what your IT personality is, and which CompTIA certifications are right for you? Take the quiz here.